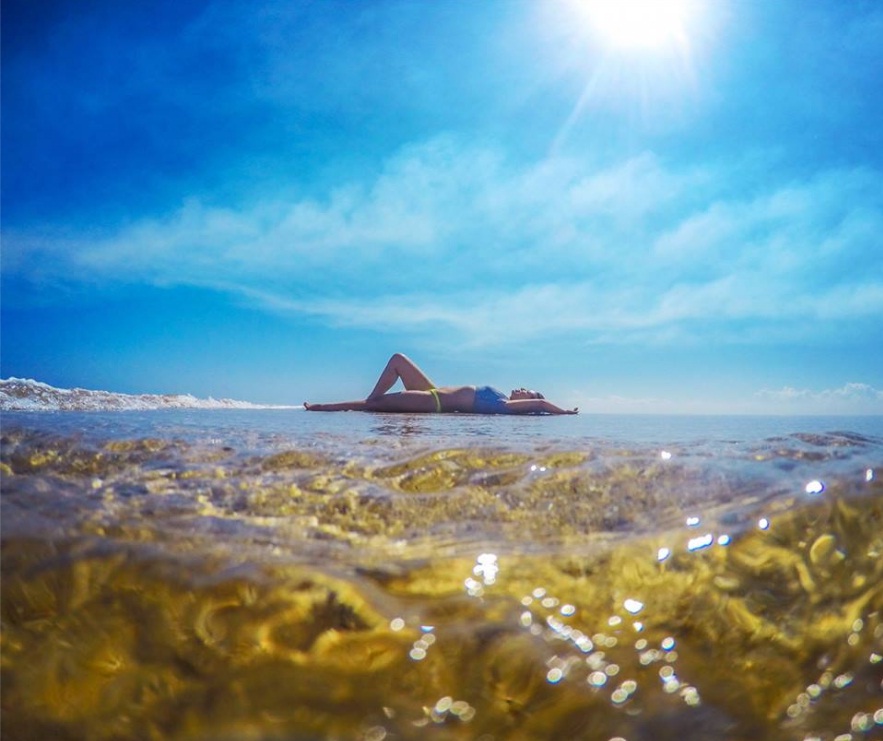 Originally published on Capital Lifestyle
We've all witnessed and hopefully even surfed beautiful shifty beach breaks. One moment the sand and sediment – a sandbar – peaks out of the waters, and in another, the conditions change and the same disappears.
When I was told that today our plans in Lamu included finding a sandbar and dining on it, I couldn't help but wonder what a unique experience this would be!
Sandbars are natural phenomena where sand and sediment are transported depending on currents. The motion of the ocean's water, depending on the speed of the currents, also moves grains of sand forwards and backwards. Sometimes they form closer to the shore, and other times the sandbars are born further out – meaning its position is ever slightly always changing, never the same, offering a unique destination every day.
And that's what makes Lamu special – its uniqueness.
Aboard a traditional wooden dhow, our sail casts, I sink into the comfort of the many over-sized pillows lounging at the bow of this beautifully handcrafted ship. The Lamu coastline – Kenya's oldest continually inhabited town and one of the original Swahili settlements founded in 1370 – dotted by hotels and luxury beachfront homes soon disappear. The sand dunes continue to roll and grow in size as we sail further away from our home-away-from-home for the week – Forodhani House.
My tummy growls with tremendous hunger – after a few days of eating healthy and fresh, which is the Lamu way – my body has learnt to easily burn through breakfast and even morning teatime. Where were we sailing to? Where was this elusive sandbar?
In the distance, nestled in a peaceful lagoon, a mound of glistening sand peaked from the water: peaceful, picturesque and altogether paradisaical – our journey to find a sandbar to have lunch resulted in an incredible off-the-grid retreat in absolute privacy.
The calm clear waters surrounding the temporary tiny island of sand and sediment during lowtide allowed us to see the beauty of the shallow ocean floor through the gentle rolling waves. Our captain throws the anchor into the ocean and prepares our floating lunch spread of oysters, prawns, octopus, mango salad, and roast chicken. We crack open a couple of ice cold Tuskers – their distinctive "pop" pulses over the waves.
What's better than basking in the sun? Basking in the sun when you're satiated, sleepy and fighting off a food coma from an absolutely divine meal in the middle of the Indian Ocean with Lamu's sandy beaches as your backdrop. The warm water caressed me as my skin bronzed in the dipping afternoon sun. Bliss.
Lying on the sandy beach that was surely going to disappear from sight in a few hours energized me. The thought that this experience will be slightly different for someone else, never recreated exactly the same because of shifting sands, reminded me that this moment was as unique as it could ever get and why it's always important to slow down, and take it all in.
If you're looking for untouched and unique, head to Lamu because this Kenyan archipelago is full of special surprises such as the wisdom from a sandbar.